Toddler Lamp Craft
This toddler lamp craft is a wonderful way to teach your young children that God's word is the only true guiding light for their lives.
Thy word is a lamp unto my feet and a light unto my path - Psalm 119
What you need:
Children's Bible
Torch/flashlight
Colored Card – black, yellow and orange
Clear cellophane
Gold or silver glitter pen
Craft glue
Scissors
Sticky tape
Two hole punch
String
Read Psalm 119 to your child/ren and explain to them that God has given us His words in the Bible as a guide for how to live our lives. The Bible is the only reliable source for how to live in this world and for us to get to know God better so that we can love and worship Him more.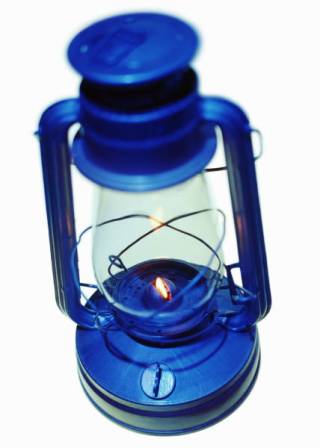 The best time to do this part of the activity is at night when you are taking your toddler or child to bed so that the house can be as dark as can be. If you are doing it in the day time, close all the curtains and make you home really.
Give your toddler a torch and tell them to find their way with the torch as you give them instructions to go to a certain spot in the home. Explain to them that this is why we need to read the Bible everyday so that we know how God wants to direct our paths this day.
You can also point out to them that when it is really dark a torch will only light up a certain area with light but the rest of the area is still dark. Sometimes God only shows us a little of His plan through the Bible and we have to "stay in the light" to see it as it is revealed.
Toddler Lamp craft
Cut out the center of the black card leaving a 3cm border.
Stick a piece of clear cellophane in the frame
Help your child to cut out two large flames from the yellow and orange card – one slightly smaller than the other. Glue them one on top of the other.
Working on the wrong side of the cardboard frame, stick your flame on the border so that when you turn it right side round you can see it in the "window".
On the right side, write the Bible verse in gold or silver pen.
Punch the frame at the top and thread the string through and tie it off.
Hang the toddler lamp craft in the window of their bedroom.
Reminder for moms - when you read Bible stories to your toddler or preschooler, ask them what they think God is trying to tell them through this story or verse. I have been pleasantly surprised how young children hear from God, no matter what the age.
To Help Busy Mums and Dads Here Are Some Related Shopping Items
When you purchase from this link, you are actually purchasing from Amazon.com, and you can have peace of mind that your order will be processed by Amazon's secure order server.