Toddler Activities

Use these toddler activities to help with their gross motor, fine motor and language development.
These activities are to help you to develop their skills at home. Some are just for fun and others are to help with toddler development.

This is the place to look - whether you want inspiration for things to do outdoors, money-saving tips or simply need to get through a rainy day with a boisterous toddler.
These are for the average child but if you feel they are either too advanced or to young for your child don't become age bound – look up and down the age categories.

Are you looking for toddler activities that will keep your child amused, whatever the weather?

Toddlers are intensely curious and enthusiastic about almost everything.
This means they throw themselves into many activities with gusto - even if their attention span is sometimes short-lived!
They can have as much fun with a cardboard box as with the latest all-singing, all-dancing battery operated toy.
Baby-toddler ideas for 8 – 12 months
So, you have a baby toddler? A little one under 12 months who is all over the place? Take a look at these easy fun educational baby-toddler ideas that you can do with your little one to help them reach their developmental milestones.
>>>Read More

Toddler activities for 1 year olds
| | |
| --- | --- |
| | This is the age of communication! Your 1 year old child will enjoy these toddler educational activities that include ideas to stimulate, develop and help them through the young toddler years. |
Toddlers undergo huge changes in their first year after babyhood and learn at such a fast rate. This can also be a trying time for mom if she packs too much into her days with her young family.
Be sure to keep the daily anchors in place an fit in these activities into the happy peaceful moments in your toddler's day. Forcing them to partake in an activity when they are grumpy or preoccupied is asking for trouble.
>>>Read More

Toddler activities for 2 year olds
Terrible twos? There is no need for things to change. With on going love and boundaries you need not fear this time. Use these activities to do something productive and educational with your little one.
>>>Read more

Toddler and up activities for 3 year olds
By now most toddlers are beginning to discover the world of letters and counting. They are intrigued with all forms of nature; love books and enjoy physical activity. These activities for 3 year olds are designed to meet these needs.
>>>Read More
For All Ages Supervised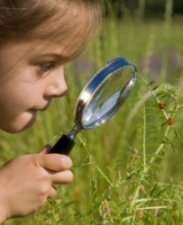 Outdoor Activities

Toddlers love being out in the fresh air, and these no-cost and low-cost ideas are easy to set up and enjoy with your tot.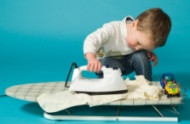 Indoor Activities

Some cost-free boredom busters if you can't get out of the house with your toddler. Whether it's a makeshift fort or finding the kitchen timer, your child will love these ideas.
To Help Busy Mums and Dads Here Are Some Related Shopping Items
When you purchase from this link, you are actually purchasing from Amazon.com, and you can have peace of mind that your order will be processed by Amazon's secure order server.