Toddler Educational Ezine
Moms of toddlers always need encouragement! That's why I am so glad you came to find out more about this toddler educational ezine.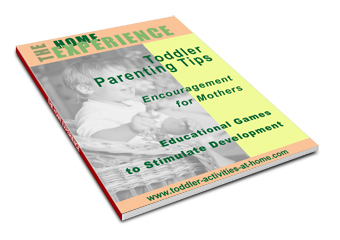 There are so many websites and blogs that offer moms and caregivers stupendous crafts and activities which are a whole lot of fun. I want to offer these same moms a broader perspective as it is my firm belief that in this time when academic achievement is pushed at an earlier and earlier age, we, as moms, need to be sure that we are very careful to develop all areas of our young children.
So this ezine is going to help you do just that!
Every quarter you will receive crafts to do with your preschoolers and a good dose of encouragement from me, a seasoned mom of 4 children who are no longer toddlers, but range in age from 19 to 12.
Each quarter you will get:
Toddler parenting tips
Toddler crafts and activities
Encouragement for moms with little ones
Character building themes
This toddler educational ezine is also a way for you to stay up to date with new additions to www.toddler-activities-at-home.com and new product recommendations.
NEW! Submit your own easy toddler crafts!
Share Your Crafts!

Brag a little about your original toddler crafts!
Encourage moms like you!
Keep little ones busy.
Stimulate other mom's creative juices
To Help Busy Mums and Dads Here Are Some Related Shopping Items
When you purchase from this link, you are actually purchasing from Amazon.com, and you can have peace of mind that your order will be processed by Amazon's secure order server.