Mega Halloween
Huge Collection Of Everything
Done For You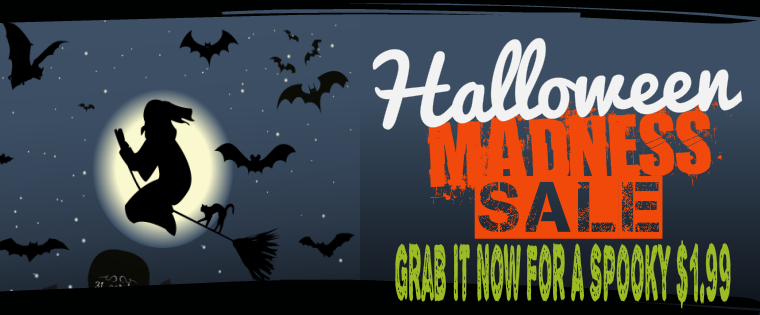 Celebrating a mega Halloween is about how much fun you can handle. The thought of knowing the history of it, gets overshadowed. All the superstitions and rituals have been replaced, with the celebrations of friends, families and neighbours coming together, for one night of fun.
Its a day we can be whoever or whatever we want.
What Is Mega Halloween
With everything going on during this crazy, mad, busy time of year, I decided to ease the pressure, and have put together an EBook, packed with what is trending this year for a mega Halloween.
Continue reading you will not believe what's included. I mean not just costumes for Babies, Toddlers, Kids, Teens, Moms, Moms and Baby, Dads, Couples, Families, Groups, there's even a section for your Dog.
There's recipes for the not so squeamish, great spooky treats, safe treats, crafts ideas, safety instructions, party ideas and more.
Halloween is hassle free when planned in advance, you have time to think about a theme. Put the outfits together, borrow bits, buy bits while still in stock, all at your leisure.

When you find yourself saying, "I'll get back to it", stop and think for one minute. What happened around Halloween last year. Did the build up fun , get overtaken by panic. Did you wish you had more time to enjoy the preparation, and involve the family.
This huge EBook will hopefully take away a bit of the guesswork, give you new ideas, new things to try, new disgusting recipes to dish up, that actually task great. 

I have also included for the costumes, items needed to achieve your character's look. It's not just a characters name and a link to buy. Its a description and suggestions on how to achieve the look. Then where possible a link to purchase.
The above images are taken from the Halloween 2014 EBooks, they show you some of the tasty treats, you can prepare for your spooky supper! With easy to follow instructions
There is a section on what treats are considered safe, alternatives to sweet treats, how to get your Teenager, to have an enjoyable and safe time whilst out.
Also included are popular costumes from the past 2 years, they were just too good to leave out.

This is a massive collection of ideas, which will hopefully take the guesswork out of Halloween.
Dressing Up Not For You,
Then Try Some Candy Corn Fun
Try Candy Corn Fun
As Candy Corn isn't the best sweet for toddler teeth, using them as art is far better.
Should a few end up being eaten, then let your young child know that it is toothbrush time.
Click Here To...Read More...
To Help Busy Mums and Dads Here Are Some Related Shopping Items
When you purchase from this link, you are actually purchasing from Amazon.com, and you can have peace of mind that your order will be processed by Amazon's secure order server.