God is watching Bible craft
Help your toddler to understand that God is watching over them all the time.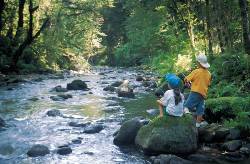 Set up
1 quick
2 planning required
Clean up
1 quick
2 mess involved
Age
1 12 - 18 months
2 18 - 24 months
3 24 + months
Guidelines: (2-1-2+)
For toddlers who battle with separation anxiety or who need you with them all the time you can encourage them with this beautiful bible craft.
Tell your toddler that even when you are not with them, God is watching over them all the time.
Enjoy Helping Your Toddler With
God is watching Bible craft
Make a match box doll and bed. Cover an empty match box with white paper. Let your toddler decorate it with felt tip pens. Help them to put a layer of cotton wool in the box tray and cover it with a little clothe. You can either buy a tiny doll or make one in the following way.
Use a wooden bead and a small dowel rod that can fit into the bead hole. Glue them together. Use a permanent marker to add face details. Make hair using wool. Glue onto the bead. Wrap the body (dowel) in a colourful material scrap. You may want to do this before you make the bed with your toddler.
Let your little one place the baby into the bed and you can then tell them the scripture below. They may find it comforting to take their match box doll with them when they go out to a strange place.
Bible link for moms - Psalm 121
Hide it in their heart...the Bible tells us to hide scripture in our hearts. We can teach this principle to our little ones too. If you have an older toddler, encourage them to learn this scripture a little at a time:
The LORD will keep you from all harm—
he will watch over your life;
The LORD will watch over your coming and going
both now and forevermore.
To Help Busy Mums and Dads Here Are Some Related Shopping Items
When you purchase from this link, you are actually purchasing from Amazon.com, and you can have peace of mind that your order will be processed by Amazon's secure order server.