Toys for 3 year olds
Toys for 3 year olds, toddler educational toys, toddler toy reviews, toddler toy idea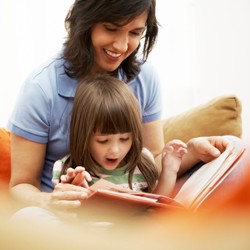 If you have a 3 year old toddler you will probably know that they use the word "WHY?" a lot. Simply put, your toddler, particularly from 2.5 years of age, is starting to interpret all the data that they have collected over the last few years.
Your child is now starting to think over their experiences and store the information from their play and learning.
What this means is that your toddler will have a hunger for new experiences and knowledge. It is a very exciting time for moms as they watch their toddlers play and learn and interact with others on a deeper level.
Here are some of the best toys for 3 year olds that I can recommend. Don't forget that a lot of the toys for 2 year olds also are still played with.
Indoor Toddler Toys For 3 Year Olds

Reading to your toddler is an important part of your day. On my home school site I have a long list of books that you can read to your toddler. Be sure to set aside two or three blocks of time in your day to read with your toddler. We like to read after chores in the morning, before nap time and before bed time.
Construction toys – Duplo, Lego, Junior Meccano are wonderful toys for 3 years olds.
Large jigsaws – floor puzzles with large pieces are great for fine and gross motor control especially if they have to move around the puzzle and cross the midline to make pieces fit.
Memory games – these help your child not only develop their memory skills but also to visualize items in an abstract way.
Building bricks – these are used for building towers, making bridges for trains and car sets, for houses for Lego people and so much more.
Cars and trucks – Girls as well as boys needs cars and trucks to play with.
Train sets – A great investment. Buy one that you can extend as your child grows. Take a look at the right hand margin for some recommendations.
Imaginary Play for Toddlers
Doll prams and dolls – my children (girls and boys) all enjoyed playing with baby dolls when they were 3 years old. We also had a baby cot for them in their housekeeping area.
Tea sets – Set up a permanent tea are for your toddler to serve you tea every afternoon after nap time. It's a lovely habit to get into and serves as a time when you can chat about things.
Housekeeping area – read here on how to create a housekeeping area from old boxes. These make great toys for 3 year olds.
Tables and chairs – they are used for all sorts of games from setting up house, to making buses and trains. A great favourite is a tent made by draping a sheet over the sides and enjoying lunch in there with some favourite toys.
Outdoor toddler toys
Tricycle – now is the time to introduce your toddler to a tricycle or bike with trainer wheels. Be patient though as it will still be some time before they get the motion right to turn the pedals all the way round. Take a look at the left hand margin for some recommendations. An average sized toddler should start of with a 16 inch bike.
Washing up area – After your tea time, let your toddler wash their own things in a basin of soapy water outside. Expect them to get wet.
Climbing frame, swing, slide and monkey bars can be one of the best investments in toys for 3 year olds. This can bought as a birthday gift for your toddler's gross motor skills.
Arts and crafts
Plasticine or playdough are wonderful to develop fine motor control and for your children to manipulate.
Blunt ended scissors, paper, pencils and old magazines are create to create collages or craft books
Painting with your toddler starts to produce results. Choose the best pictures and frame them for your child's bedroom wall.
Bible crafts - spend some time looking through my bible crafts. You may find that your child starts to pit their will against yours during this age and you can sow a lot of "character seeds" by doing these crafts with them.
Preschool Activities
Preschool learning activities are covered in a separate section on this website. Be sure to take a look at them for more ideas to stimulate your toddler at home.
Other Pages For You
Home l Toddler Food Tips l Fathers Day Crafts l Best Toddler Books l Toddler Parenting Books l Mothers Day Crafts l Toddler Puppet Craft l Toddler Travel Games l Toddler Party Games l Toddler Educational Toys l Toddler Toys Storage Tips l Disney Coloring Pages l Animal Coloring Pages l Dog Coloring Pages l Bible Coloring Pages l Circus Coloring Pages l Toddler Interest Books l Toddler Painting Crafts l Toddler Craft Books l Toddler Painting Tips l Egg Carton Worm l Sock Worm Craft l Toilet Roll Butterfly l Grape Printing Craft l Sea Anemone Craft l Toddler Box Crafts l Toddler Housekeeping Play l Seasons Crafts l Baby Activities l Preschool Science Activities l Preschool Math Activities l Preschool Alphabet Activities l Preschool Cooking Activities l Toddler Educational Toys l Toddler Routine Book Craft l Toddler Action Songs l Musical Shaker Craft l
To Help Busy Mums and Dads Here Are Some Related Shopping Items
When you purchase from this link, you are actually purchasing from Amazon.com, and you can have peace of mind that your order will be processed by Amazon's secure order server.