Fun Outdoor Activities
For Toddlers
On this page you will find Fun ideas for imaginative outdoor activities.
Is your toddler fed up with the park, sand pit or paddling pool? Why not try the Toddler Treasure Hunt, gardening or Toddler I-Spy?
Magnifying Glass Search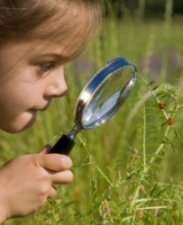 If your toddler has ever looked through a pair of child's binoculars, you'll know how they love to see things close up.
This activity is simple - take a magnifying glass and go out into your garden or any field with your toddler, and look at all the tiny things that are easy to miss: insects, blades of grass, etc.
If your toddler is talking, practice saying the words for each thing with him. Younger toddlers will still benefit from you saying what each creature or plant is, and may be able to imitate the sound of a fly for example.
You could also show your little one how to run round like a bee, or stand like a tree or flower!
Optional Extra Outdoor Activities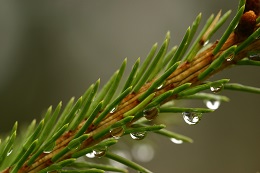 Get as close as possible

Take a photo of each thing you 'spy'.
When you get back inside, look through picture books for the creatures and wildlife you saw on your walk. Alternatively, search The Internet for these images and print the pictures off.
Put up the photos you took or pictures you printed in your toddler's bedroom
Kids Love To See Things Grow In The Garden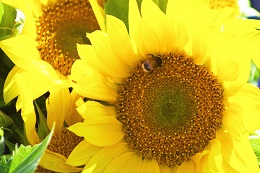 The ultimate Happy Plant

Gardening is one of the best outdoor activities for young children - it is very physical and uses up at least some of their seemingly endless supply of energy.
Because it is an adult hobby, gardening lets young children imitate grown-ups and so feel really important.
Here are some of the jobs that a toddler can safely do in the garden:
Pushing a mini wheelbarrow
Digging
Growing vegetables
'Mowing the grass' either with a toy lawnmower or a push along trolley.
Carrying lawn/hedge clippings by hand or in the push along to the compost
Taking food scraps to the compost bin

Using a watering can
Using a toy rake
Picking fruit and vegetables
Toddler I-Spy Game

Print off the Internet (or cut out from magazines) 3 - 8 pictures (depending on your child's age) of things in the local area - a tree, a car, a house, etc.
Now go for a walk with your toddler, looking for each item. Older toddlers will enjoy ticking each picture (with your help).

Having the focus of the pictures helps sustain interest and prevents that weary 'Want to go home' whingeing or pleas of 'Carry!'
Optional Extra Activities:
Take a photo of each thing you 'spy' - but be careful not photograph other people's private property (cars, houses etc)- snap your own instead.
Print and put up the photos you took and/or the pictures you printed in your toddler's bedroom.
Outdoor Den

Toddlers love being outdoors, and they love any kind of hiding place - even if it's not truly hidden!
Any time spent making the den up is repaid in the hours you get to put your feet up in the garden while your child has a whale of a time in the den!
Safety Warning: always supervise your child while s/he in any kind of home made structure.
Toddler Treasure Hunt

The toddler treasure hunt is a simplified version of the traditional children's activity that we all know well. Unlike a treasure hunt for older children, it requires minimal preparation and costs nothing!
This is one of those outdoor activities that is very versatile and is enjoyable for 1 child or as a party game. Read More

To Help Busy Mums and Dads Here Are Some Related Shopping Items
When you purchase from this link, you are actually purchasing from Amazon.com, and you can have peace of mind that your order will be processed by Amazon's secure order server.