Toddler Food Recipes
Toddler food recipes need not be elaborate and hard to put together and should be good for the whole family to enjoy.
When I was a first time mom I used to look at recipe books specifically designed for toddler's taste buds. These were sensory delights, not only promising good balanced meals, but also that they were guaranteed to make even the most reluctant eater ask for more.
Did it work? Nope! I used to try everything to get my toddler to eat, making things in miniature, sneaking food into her while she played and other things, but to no avail. I was determined not to make food a battle ground so we left off the trickery and the elaborate meals and eventually she started to eat well.
There were some toddler food recipes that did us well through those days when it seemed that she was eating nothing and here are those simple easy recipes for you to try. These toddler food recipes are also great for the whole family to eat as let's face it...do you actually have time to cook 2 meals? I didn't!
Macaroni Cheese

Packet of bacon cubed
1 teaspoon garlic
5 fresh tomatoes chopped
1 Onion chopped
1 teaspoon mustard
Black pepper
Salt
Italian herbs
Macaroni pasta
Cheese
Milk
Butter
Flour
Fry the bacon, onion and garlic in a frying pan. When cooked add the tomatoes and other spices. Cook the pasta.
Make a cheese sauce by melting a matchbox size of butter in a saucepan. Add a tablespoon of flour; pour in 2 cups of milk. Stir well until thickened. Remove from heat add ½ grated cheese. Stir until melted.
Put the bacon mixture in the base of a large oven proof dish. Place the cooked pasta on top. Top with the cheese sauce and remaining grated cheese. Grill until the cheese is browned.
Zucchini Fritters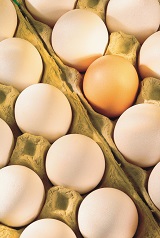 (zucchini can be replaced with carrot, pumpkin or creamed sweetcorn - reduce milk with last option)
1 and 1/2 cups stone ground flour
1 teaspoon baking powder
3 medium zucchini finely grated
1 small onion finely grated
2 tablespoons chopped parsley (optional)
2 eggs beaten
130ml milk
Mix the dry ingredients together. Add the grated vegetables. Stir in the wet ingredients. Drop tablespoons full into a thin layer of hot olive oil in a frying pan. Cook on the first side until bubbles form on the upper side.
Flip and cook the other side.
Serve with cucumber sticks and cherry tomatoes cut in half.
Spaghetti and Meatballs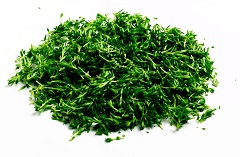 Great for the whole family!
500g organic beef mince
1 cup oat bran
1 egg lightly beaten
1 medium onion finely grated
1 small can tomato puree
1 tablespoon Italian herbs
1 box of spaghetti
Homemade pasta sauce
Combine all the ingredients except spaghetti and pasta sauce. Shape into small balls. Fry gently on all sides (or bake in a hot oven) until brown. Cook spaghetti and heat pasta sauce.
Serve together with a grating of fresh Parmesan cheese.
Easy Broccoli Soup

1 large head of broccoli
1 large onion chopped
500 ml chicken stock
250ml cream
Brown the onion. Add the broccoli and steam. Add the chicken stock and cook until just tender. Blend the soup to make it smooth. Add the cream. Serve with fresh bread or rolls.
Easy Butternut Soup

1 large butternut, peeled and roughly chopped
2 large sweet potatoes, peeled and chopped
1 large onion, chopped
500 ml chicken stock
250ml cream
2 feta cheese rounds
1 teaspoon cinnamon or a cinnamon stick
Brown the onions and add the butternut and sweet potatoes. Add the chicken stock. Cook until just tender. Blend to make smooth. Crumble the feta into the soup and blend quickly.
Serve in bowls and swirl some cream on top. Serve with fresh bread or buns.
Chicken Risotto

4 boneless, chicken breasts
3 Tbsp. olive oil
1/2 tsp. salt
1/8 tsp. pepper
1 onion, finely chopped
3 cloves garlic, minced
2 cups uncooked risotto rice
4 cups chicken broth
1 cup grated Parmesan cheese
2 Tbsp. butter
Cut chicken breasts into 1-1/2" pieces and sprinkle with salt and pepper. In heavy saucepan, heat olive oil over medium heat. Add onion and garlic, and cook for 5 minutes until tender. Add chicken pieces, and cook and stir until chicken begins to brown, about 3 minutes. Add rice, and stir to coat.
Add 1 cup chicken broth, and cook until liquid is reduced, stirring frequently. Continue to add chicken broth to keep rice covered, stirring frequently. Cook about 25 minutes until rice is tender. Add cheese and butter just before serving and stir to melt. 6-8 servings
Other Toddler Food Recipes
And Information

Other toddler food recipes and information:
Toddler food allergies
Preschool Cooking Activities
Toddler food pyramid
Toddler finger foods
Special diets for toddlers
To Help Busy Mums and Dads Here Are Some Related Shopping Items
When you purchase from this link, you are actually purchasing from Amazon.com, and you can have peace of mind that your order will be processed by Amazon's secure order server.